Cycling Espoo - Hanko - Espoo
I had always wanted to do a longer biking trip. After several longer rides, I felt like cycling to Ekenäs would be doable. This is my story of the rough day I had in the summer of 2019.
Preparation
I actually had tried cycling to Ekenäs once before but has to give up due to a puncture. This time I had changed my wheels from classic to Tubeless (GP5000) with a sealant so that I didn't have to worry about punctures.
I ate really well the day before and on the morning of the ride I stuffed in me 5 fried eggs, I knew that I needed all that energy. I had around 3L of water with me of which 0.7L was with added honey-sugar. As for nutrition, I had several energy bars and gels with me. I didn't feel like I wanted to stop anywhere but rather be as self-sufficient as possible.
And so it began.
First 3.5 hours
Cycling shorts, cycling jersey and a light wind jacket, I can tell you it was cold, only 9°C. I was worried that I had too little on me but as I got up in pace I started feeling warmer.
The roads were quite good until after Kirkkonummi ar around the 30km mark, there were no more roads for cyclists or pedestrians. Many may fear riding on the side of a highway but I felt quite okay with it, the only issue is that you need to watch out for cars all the time and stay focused.
The ride looked quite fun on Google Maps but riding it was utterly boring. There wasn't really anything to see between Kirkkonummi and Ekenäs. 3.5 hours and an energy bar later, I arrived in Ekenäs where I decided to have a bigger break.
Ekenäs & planning
I had my break at the town square in Ekenäs. There were a lot of people, it was a casual summer day with people enjoying themselves. I felt really good, barely exhausted and had lots of food left. Ekenäs was my initial goal, but as it felt so easy I decided to ride to the point furthest south on the Finnish coastline, Hanko. I should have turned back, but as we had a summer cycling challenge(kilometrikisa) ongoing at work, I really could use those extra kilometres to gain some advantage in the competition.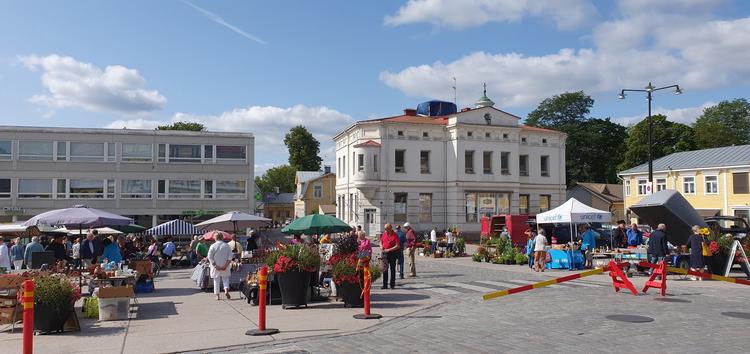 The midpoint
I should have remembered from the countless times I've visited Hanko that the last 30km before the city is really boring to drive, and you can probably guess how fun it was to ride that. I still pushed myself and kept the average speed at around 30km/h. After an hour of pedalling, totalling at this point to about 5 hours, I was finally able to take this photo, my bike by the Monument of Liberty by the Hanko downtown beach.
The weather was beautiful so I couldn't be without enjoying some of Hanko before having to head back towards Espoo. I wanted some variation to my route and found out that I could take another route from Hanko to Ekenäs, it adds little extra distance but I felt like the variation would make it worth it.
After enjoying a few chocolate chip energy bars it was time to start the ride again.
Nobody told me
Right away when taking the other route I faced an issue, the road was in terrible shape. I don't know you are familiar with bad road and cycling, but imagine riding a stiff bike with high tyre pressures, the vibrations from unevenness translate to unpleasant vibrations. This was the point when I wished I had turned around earlier. I decided to have more breaks to help out with the fatigue, having a slightly longer one again in Ekenäs.
We might have a few issues…
I started to feel tired and around Karjaa I was out of food, only having a few more gels. Lack of nutrition wasn't my only issue as my right leg started to cramp. I started to have more breaks to coop with the cramping. As I pushed on I realised that I really need to stop at some gas station and eat something. It was starting to be darker when I saw the sign of Pickala ABC. Maybe I should have eaten some proper food but at that point, I couldn't think much and settled for a Panini sandwich.
The road to Pickala had felt way worse than earlier that day. It felt like you just ride on unknowingly where you are and how far it is until you see something familiar.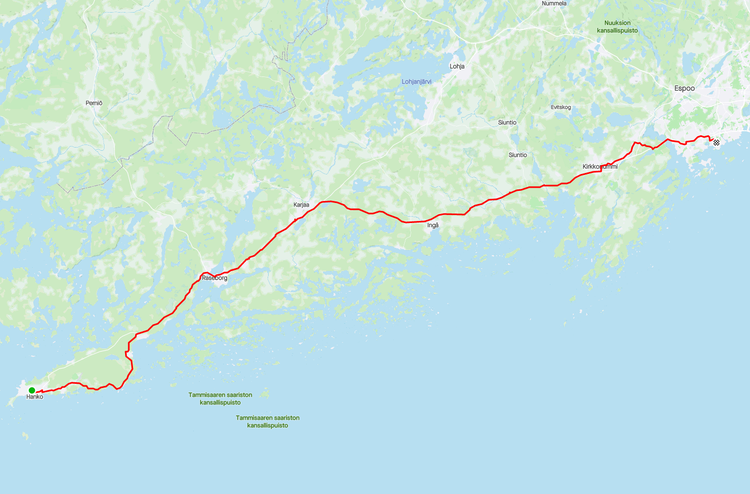 The final homestretch
After a long time of cycling the unknown I finally saw the Prisma in Kirkkonummi, it has this tall tower which can be seen from quite far away. Now when I knew where I was, I was more motivated to finish the ride. The last 30km were hard from a physical standpoint but mentally really easy. Getting home felt like a big relief.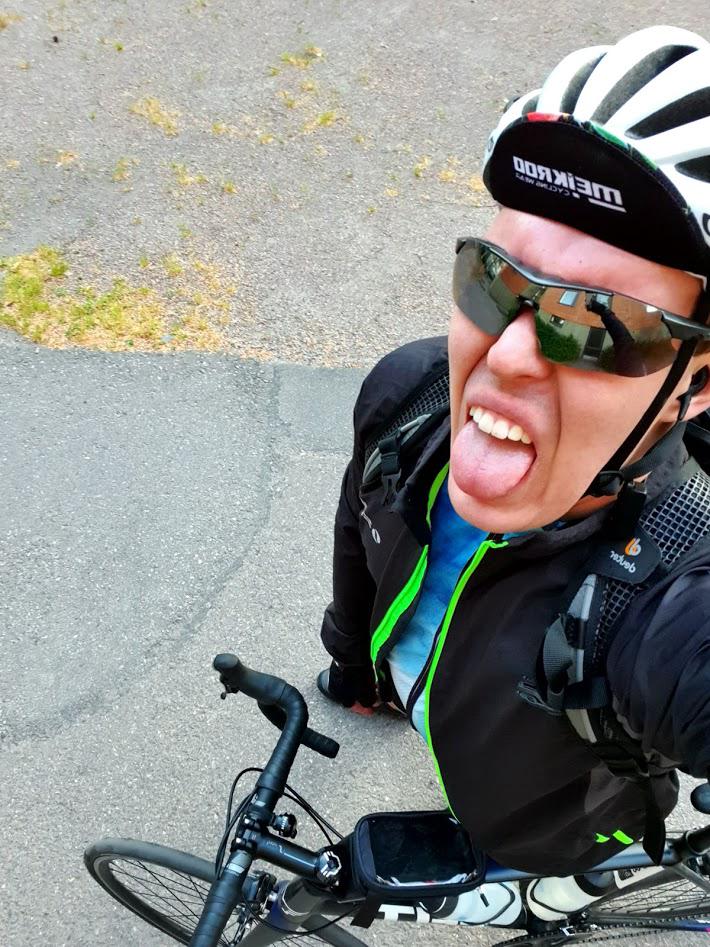 Stats and ending words
Espoo - Hanko
Distance: 122km
Time: 4h 34min (including breaks)
Hanko - Espoo
Distance: 127km
Time: 7h 1min (including breaks)
I don't think I'll be doing this ride again, at least not alone. Now I know how it feels to ride 250km in a day. This ride did help me to win the kilometrikisa that summer. After a hot shower, I had a beer, I felt like I deserved it.