Have you ever wanted to split a whisky cask?
I'm arranging a shared-cask order from Teerenpeli to have a manageable amount of bottles per person. Some terms still apply as this is mainly for friends and acquaintances in Finland.
8/40 shares reserved
*most of the images are taken from the Teerenpeli whisky cask ownership sales document
I'm arranging a shared whisky cask order from Teerenpeli. I've wanted to have my own cask but the steep price for owning a whole cask/barrel. There are a few companies in Finland that offer whole casks but those casks are still around 60L in size, owning a cask alone would make my own whisky collection quite boring. By sharing this cask between 40 shares, the bottle amount is much more manageable and the price isn't that bad either.
The distillery
We could make the whisky cask order from Scotland but due to Brexit there might be unforeseen expenses with taxation, hence it might be better to stay within Europe with the order. I've looked at all potential distilleries in Finland (Kyrö, Teerenpeli, Nagu, Valamo, HDCO) but Teerenpeli seems to be the best choice due to its spirit and cask offering.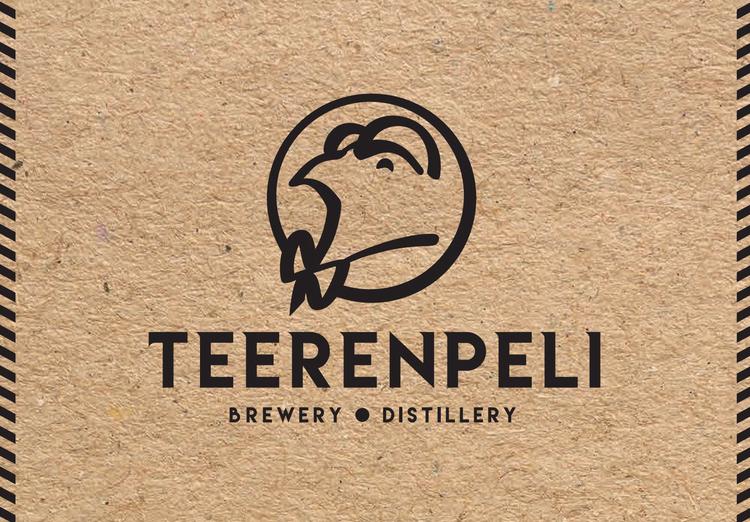 The initial idea
My idea with this cask sharing is that by investing in a cask now, the ready product will arrive in 3-10 years, feeling like a little gift for the future myself. The whisky would be sitting in a single cask for an undefined time and bottled when we feel like it's ready. There is no idea how the whisky would taste like but taken into account that it's managed by a proper distillery, this isn't any homebrew and still totally legit.
If the whisky hasn't improved in 1-2 years at some point, maybe it's a sign that it's time to bottle it. No need to have a whisky sit 10 years in a barrel if there is little to no improvement over the years.
About the whisky and cask
The idea would be to order the cask from Teerenpeli and use their default distillate. This would equal a low-smoke/smokeless whisky.
Cask: 65L Oloroso Cherry cask ( other options were: PX, Oloroso, Palo Cortado, Amontillad or Moscatel)
Distillate: 61.7% Teerenpeli default (tiny hint of smoke)
We are planning on bottling the whisky as cask-strength at 61.7% (+- angel's share) as diluting something this exclusive would feel really wrong.
Price and ratios
There are some initial costs when starting with an own cask and additional taxes when we finally get the whisky bottled.
Cask: 450€ (we share this cost between participants)
Distillate: 18€/L
Taxes and other expenses: about 25€/0.5L
The initial price would be something around 2000-2200€ for a start + the taxes later on. (Note this is the full price, not shared)
Example of a 1/40th share:
Initial price: 52€-ish (paid when and if we have enough participants)
Bottles: around x3 0.5L bottles
Taxes and other expenses: 75€-ish for 3 bottles (paid after bottling)
Total price: 127€-ish for 3 bottles of x-years aged Finnish Single Cask Whisky
Delivery and labels
You could either come to pick up your share of bottles or have them shipped to you at your own cost. The funny thing is that there is no date for ETA for that due to we don't know how long we'll have the whisky in the cask. I'll be with 99% certainty still live in Espoo when the whisky is ready to be picked up/shipped.
Teerenpeli offers adding labels on the bottles, I guess we could discuss if we get some bottles labelled and some as empty so that each one of you could make your own label for your own share of bottles.
Upkeeping and yearly samples
We will get yearly a sample from Teerenpeli which tells us how the whisky has changed over the years. These samples are so small that they cannot be shared but I'll share tasting notes and my own thoughts on the whisky itself with every sample.
As for other updates and discussion, I feel that a WhatsApp group + email list would be a good combination for communication.
Transparency, uneven shares and the cask
Due to sharing an unknown amount of bottles, it'll most likely end in a non-dividable amount. As the host for this shared cask, I'll have the additional bottles and pay the taxes for them.
The cask is interesting as it's something that'll be owned by us after the bottling. My suggestion would be that this cask will be given to me after the bottling as a reward for hosting this shared-cask experience. I hope you are fine with this.
Timeline
2021 Q2
Find suitable people to share the cask. It would be nice if we have enough people so that the calculated 40 shares would all be taken. There might be some variables before the order is made, all choices strive for a hopefully better result.
End of 2021 Q2
We'll make the order and it's your time to pay your initial cost for this shared cask experience
Between 2023 - 2030
I'll keep you up to date on how our whisky has changed and opinions on if it should be bottled at that point or not.
Some date in the years 2023 - 2030
We are ready to bottle, now it's time for you to pay your share of taxes and other fees.
Share the cask with me and a few others
Please fill the form with your information if you are really serious about participating in this cask-sharing order. If you have any questions, you can contact me in the way you prefer via the contact page.